Ethical Journalism Network
The Ethical Journalism Network (EJN) is a coalition of more than 60 groups of journalists, editors, press owners and media support groups from across the globe.
They came to us to re-develop their severely outdated website that contained thousands of SEO hungry articles that weren't performing well.
First, we created a way to export the thousands of articles that would be used on the new platform WordPress and then progressed into the responsive development to produce a super quick, content heavy website.
The EJN serves thousands of visitors a day and thanks to our bespoke server set up, we developed a server infrastructure to handle the load.
"They delivered this seamlessly and the result is a website that fits the brief we agreed on and much more."
"The speed of the website and the bespoke elements that they developed are impressive."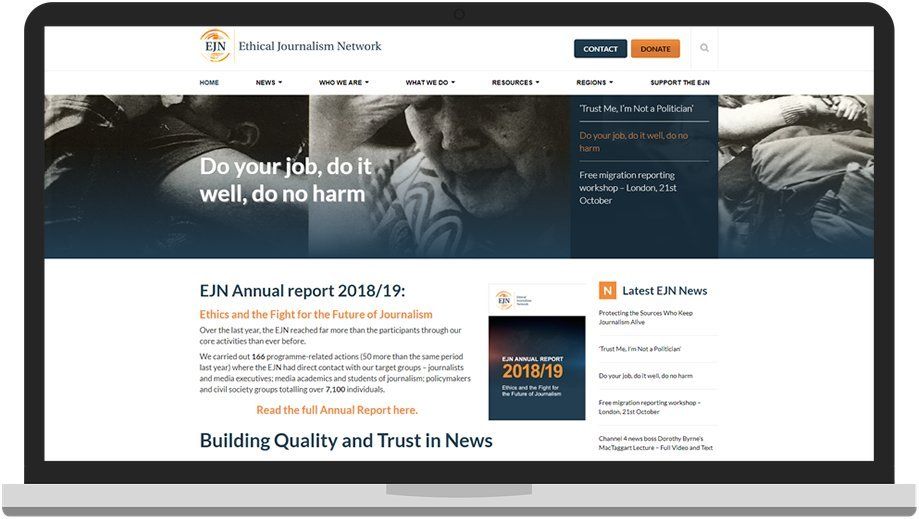 Interested in awesomeness?
Find out how we can help build your next project.