Pink Fader (formally Fivestar Beats) is a Grammy nominated production company specializing in instrumental beats.
They came to us to develop a responsive beats player that would work efficiently on all devices and enable their dedicated followers to download the exclusive beats digitally.
We created a responsive beats player with a custom lyric book where visitors could order beats online and receive them via digital downloads.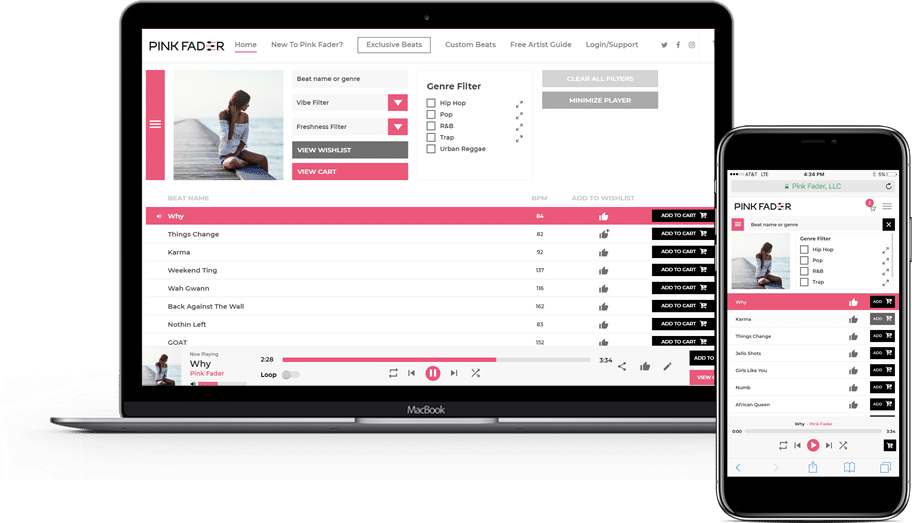 Interested in awesomeness?
Find out how we can help build your next project.